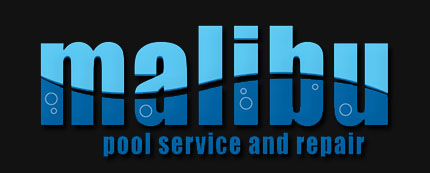 Queen Creek Services by
Malibu Pool Service and Repair
A swimming pool is an investment, which pays off in years of enjoyment, whether you delight in relaxing after a hard day, or entertaining guests. In addition, it adds to the value of your home. There are over 600,000 swimming pools in Arizona, and Malibu Pool Service is proud to service and repair many of them. Malibu Pool Service is locally owned by experienced pool professional, and U.S. Army veteran, Kevin Swafford who proudly Supports Our Troops by offering discounts to military members and their families, along with police officers and firefighters. Malibu Pool Service is a full service, fully insured pool maintenance company with over 10 years' experience. We provide quality pool service, repair, and maintenance for all areas of Queen Creek, Arizona, and will be happy to provide references from satisfied customers upon request.
The Importance of Pool Maintenance
Maintenance is vital to keep your pool crystal clear, and in good running condition. A key component of swimming pool maintenance is keeping the chemicals properly balanced. Without this, you can suddenly find your pool has turned green or brown, and is teaming with algae and bacteria.
Furthermore, aside from the health threat, incorrectly maintained water can cause corrosion in swimming pool parts and damage to the liner. Malibu Pool Service will be happy to provide chemical testing and teach you to do the same for your chlorine or non-chlorine based swimming pool. We will not only provide you with excellent service from knowledgeable pool technicians, but we will also help you plan a maintenance routine to prevent broken parts or chemical issues.
Video:
Pool Cleaning Tips from Malibu Pool Service and Repair
Introduction to Malibu Pool Service and Repair in Arizona & Their Expert Pool Cleaning Tips
Cleaning and Maintaining Your Pool Filter
The filter must also be cleaned and maintained to keep your pool clean. Malibu Pool Service provides DE filter cleaning and grid replacement. Diatomaceous earth filters, more commonly known as DE filters, use a specialized media to filter pool water. The media is intended to coat the internal filter grids, and as the water passes through the filter, the media catches impurities, ensuring that the water is clean before it returns to the pool.
To maintain your DE filter, it is necessary to clean the filter grids. This should be done when ever you notice the filter is not cleaning the water properly. At least once every year, possibly more often, you should have your entire DE Filter system, including the grids professionally cleaned. As impurities collect on the DE filter, it creates a thick muddy substance that over time becomes caked too thickly to wash out, so the grids must then be replaced.
Additional Pool Cleaning Services
Malibu Pool Service also provides acid washing and chlorine rinses for your pool to remove the mineral buildup that can coat your pool liner causing discoloration. These services can bring that new look back to your pool liner, and work well for Jacuzzis, too.
Full Line of Pool Equipment Repair Services
Malibu Pool Service offers a full line of equipment repair services to keep your swimming pool functioning properly. These swimming pool repairs include; problems with pool pumps, motors, pool pipes, pool heaters, pool vacuums, and pool liners.
At Malibu Pool Supplies, we can provide our expertise in maintenance and repair so you receive the benefit of having the most knowledgeable people helping you with your pool maintenance and repair questions.
Learn More About Queen Creek Arizona
Queen Creek, Arizona is trying to grow slowly to preserve a small, hometown atmosphere, but it is an up and coming area. Located under an hour from Phoenix, the town of Queen Creek has grown from a population of 2,667 in 1990 to an estimated population of nearly 23,000 today, and boasts several new stores and restaurants. Queen Creek also has Phoenix' beautiful desert climate with plentiful sunshine to allow the use of a swimming pool all year long.
We are proud to service both public and private swimming pools in Queen Creek, Arizona. You will find our prices very competitive, our service dependable, and customer satisfaction our goal!
Reference: http://en.wikipedia.org/wiki/Queen_Creek