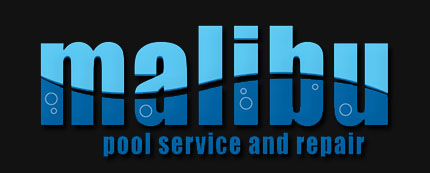 Malibu Pool Service AZ
Pool Service And Pool Repair In Arizona
Is your swimming pool in need of maintenance or repair service? Our exceptional indoor, outdoor and pop-up pool service & repair, along with extensive knowledge about all things swimming pool related is afforded to residential and commercial pool owners in and around Chandler, Mesa, Gilbert, Tempe and Ahwatukee, Arizona. Whether it involves repairing or replacing broken parts, such as filters, motors or pumps, performing necessary maintenance like acid washes and chlorine rinses, which are essential for every pool's livelyhood, or the cleaning or replacing de filter and salt systems-cell, professional and fully licensed and insured Malibu Pool Service AZ will provide 10 years worth of pool experience and ability to your pool. We Also provide client references upon request! Along with great quality service for your pool, dependability and customer satisfaction are among our top priorities!
Introduction to Malibu Pool Service and Repair in Arizona & Their Expert Pool Cleaning Tips
Based on your unique needs, we can provide an assessment for your pool, and administer pH testing to help us determine your water's individual needs, as well as give estimates for service and products. Our knowledge in Pool Service & Repair, along with our competitive costs, overall quality and reliability really give you that comfort knowing you can enjoy your swimming pool worry free like every pool owner should. After all, no other single amenity compliments the value of a home or to your own enjoyment like a Swimming Pool! Rest assured knowing that your pool is safe and clean, as well as functioning at it's true potential!
The appropriate operation of your pool equipment and proper water chemistry are important to maintaining a clean and functional swimming pool, for this or anything else, we can provide our expertise in maintenance and repair to meet your needs, while giving you the service you deserve! Veteran owned Malibu Pool Service and Repair proudly Support Our Troops and offer discounts for military families, police and firefighters!!
About Kevin
Founded by an experienced pool professional and U.S. Army veteran Kevin Swafford, Malibu Pool Service is a full service, fully insured pool maintenance company.
Locally owned and operated, we are currently looking to add a few clients to our schedule. Very competitive pricing, quality driven, professional and reliable.
Overview of Services Offered
Motors
Filters
All Plumbing Issues
Heaters
Green pool muck outs and pressure washes
Cartridge Filter Cleaning & Replacement
Salt Systems-Cell Cleaning & Replacement
Pool Draining & blocked Pipes
All In Floor Cleaning Systems/Pop Ups Repairs
Service Areas
Ahwatukee
Tempe
Scottsdale