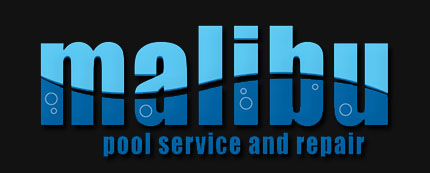 San Tan Valley Pool Supplies and Services
About
Malibu Pool Supplies and Service is your one stop for all of your swimming pool needs. Your swimming pool is a big investment and we offer everything you need to keep it looking and operating at its best. We are fully licensed and insured, with over 10 years of experience to our credit. We service all types of pools, whether residential or commercial, indoor, outdoor, or pop-up.
Video:
The Making of Malibu Pool Supplies and Service
Introduction to Malibu Pool Supplies and Service
Malibu Pool Service
If you need pool repair, our experienced technicians will handle it competently. We are ready and able to meet all of your pool repair needs including, pool pumps, filters, motors, broken tiles, cracked surfaces, and torn liners.
A swimming pool is a great investment that offers years of enjoyment, especially here in San Tan Valley where it can be used practically year around, but it does require regular maintenance. Monitoring your pool water and keeping the chlorine and pH at the appropriate levels is the most important thing you can do to keep your pool sparkling clear and working efficiently.
Pool Cleaning Tasks:
The pool filter system must be run for at least eight to ten hours each day
Debris like bugs and grass must be removed from the surface of the pool water with a skimmer
The filter basket must be emptied
The pool will need to be brushed and vacuumed
If you aren't up to doing all of the pool maintenance on your own, let Malibu Pool Service's qualified pool maintenance technicians help.
There are also larger, less frequent maintenance services, such as acid washing and chlorine rinsing to remove mineral buildup and the need to repair torn liners and broken tiles. We also clean or replace DE (diatomaceous earth) filters, grids, and salt system cells.
Malibu Pool Supplies
If you run into a problem with your pool water, the knowledgeable staff at our pool supply store will be happy to analyze a sample and recommend the correct amounts of the proper chemicals to remedy the issue. Since we provide maintenance, repairs, and supplies you will benefit from having the most knowledgeable people at your service and answering your questions.
At Malibu Pool Supplies we carry all the supplies a homeowner will need, including chemicals, sand, and salt, along with pumps, filters, and hardware from most major manufacturers. We also carry a full line of pool noodles, floats, and water toys to ensure fun for everyone.
Malibu Pool Service will be happy to provide client references upon request. The owner of Malibu Pool Service is a United States veteran who supports the troops by offering discounts to police officers, firefighters, and members of the military.
About San Tan Valley
We are proud to provide the community of San Tan Valley with courteous, professional, and reliable pool service, maintenance, repair, and supplies. San Tan Valley, located in the Phoenix metropolitan area's southeastern suburbs, gets its name from the nearby San Tan Mountains. Just a few years ago the area consisted mostly of agriculture and undeveloped desert, but it has experienced major growth over the past decade, bringing the population close to 100,000. On the west side of the San Tan Valley is the San Tan Mountains Regional Park. This park boasts impressive hiking trails with breath taking views of the San Tan Mountain Range and the Sonoran Desert. Some of the trail views contain a great deal of wilderness and desert foliage. This is a wonderful area, and you can count on Malibu Pool Services to meet all of your swimming pool service needs all year long.
Reference: http://en.wikipedia.org/wiki/San_Tan_Valley