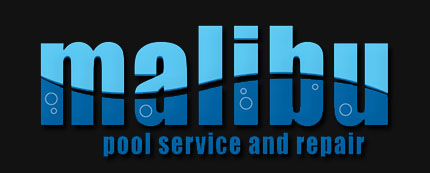 SERVICES
Malibu Pool Service & Repair provides a number of different services to help you repair and maintain your swimming pool as well as preventative methods to keep the need for repairs from occurring. Some advantages of Malibu Pool Service & Repair are, helping you conserve your money, along with water and energy while reducing noise, so that you can enjoy the serenity of your swimming pool.
Arizona boasts nearly 600,000 swimming pools and Malibu Pool Service maintains many of them. Our company is locally owned by Kevin Swafford, a U.S. Army veteran. In an effort to support our troops, we are proud to provide discounts to military members and their families, along with police officers and firefighters. References from satisfied customers are available upon request
Malibu Pool Service & Repair provides friendly, professional, swimming pool and equipment repair, replacement, and maintenance along with a full line of pool supplies to meet all of your swimming pool needs. Our goal is 100% customer satisfaction!
Overview of Services Offered:
In return for all the enjoyment a swimming pool offers, a pool does require regular maintenance. To keep your pool clean, the pool filter system should run for at least eight hours every day and debris such as leaves and bugs should also be removed from the surface of the pool water with a skimmer. In addition, a swimming pool will need to be brushed and vacuumed and the filter basket will need to be emptied of debris.

As your swimming pool ages it may require some more advanced maintenance procedures. Any cracks in tile, concrete or liners should be repaired promptly.

Malibu Pool Service & Repair is fully licensed and insured, with over 10 years of experience to our credit. We offer numerous types of services for both residential and commercial swimming pools. No job is too big or too small; we repair all pool related equipment such as; all makes of pool pumps, filters, motors, and pool vacuums. In addition, we repair swimming pool components, such as swimming pool pipes, drains, and plumbing. Our repair services also comprise the swimming pool itself, including torn liners and cracked tiles.

Acid washing entails emptying the pool of water and coating it with a small amount of a diluted special acid. This acid wash works to remove a thin layer of pool plaster along with the mineral buildup that coats the top of your pool liner leaving it looking old and dirty. The acid wash will reveal a clean, new looking layer of plastic to give your pool a brand new look.

A chlorine rinse helps to eliminate the debris and algae that have settled into the walls and the bottom of your swimming pool. When algae and debris sit in a swimming pool for a length of time, it leaves behind stains and discolorations to the plaster, much like wine and tea stain teeth. Chlorine rinsing is especially useful for homes that have been vacant for some time; often the water and electricity have been turned off, thereby damaging the pool.

Chemicals

One of the most essential elements of swimming pool maintenance is keeping the pH and chlorine at the optimum levels. Improper chlorine levels can allow dangerous bacteria and algae to reach unhealthy levels. Furthermore, if the pH levels are not correct it can exacerbate corrosion of pool equipment and components. An imbalance of chemicals can also leave you with green pool water, which is not at all inviting! Should you find yourself with such a problem, bring a sample of your pool water to our pool supply store and a member of our knowledgeable staff will be able to analyze it and then recommend the correct chemicals in accurate amounts to alleviate the problem.

Malibu Pool Supply offers a full line of chemicals, salt, and sand, along with filters, pumps, and hardware from most major manufacturers. Our knowledgeable staff will be happy to answer all of your questions. We also stock swimming pool floats and various other water toys.

Motors
Filters
All Plumbing Issues

We can also service your DE filters (Diatomaceous Earth Filters). In DE filters, a specialized media is used to filter pool water. The internal filter grids are coated with the media and as the water passes through the filter grids, the media catches impurities, safeguarding that the water is clean before it returns to the pool. The DE filters should be cleaned regularly. Over time, as the DE filters catch impurities, it forms a thick pasty coating that isn't easily washed out. Eventually this pasty coating will clog up the grids and they will need to be replaced.

Green pool muck outs and pressure washes
Cartridge Filter Cleaning & Replacement
Salt Systems-Cell Cleaning & Replacement

At Malibu Pool Service & Repair we also offer salt systems-cell cleaning and replacement and carry a full line of components to repair or replace all major pool parts.

Pool Draining & blocked Pipes
All In Floor Cleaning Systems/Pop Ups Repairs