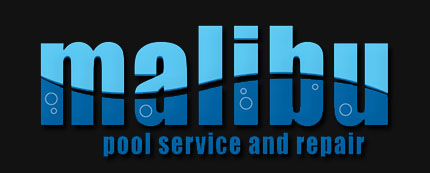 Pool Safety Tips This Holiday Season
Now that winter is here, it is time to close up the outdoor pool until next year when the sun rises early and sets late. You may have the misconception that you don't need to practice pool safety tips in the winter, but the fact is that you need to be more cautious when it comes to your outdoor pool during this time of year. Here are some tips to help keep everyone safe around the pool this holiday season.
If at all possible, make sure that the kids and pets don't have access to the pool during the winter. Keep doors leading to it locked or practice other precautionary measures to keep both kids and animals out. Falling into the pool unsupervised can be dangerous for little ones and four legged friends.
If you are going to have guests over, make sure to warn them about the pool ahead of time or upon their arrival. You will want your guests to know about the pool so they can keep safe, and so they can keep a watchful eye over an children they bring with them.
Make sure that you have a good pool fence installed around the entire perimeter of your outdoor pool. Be sure that the fence or gate is at least 4 feet tall and will properly keep wandering adults, children, and pets out of danger and out of the pool this winter.
Winterize your pool properly. Make sure the pool is covered and drained to the appropriate level for your pool and area. After you have done all this, don't just forget about the pool make sure you keep up with your Mesa pool maintenance and cleaning. Routinely check to make sure everything is holding up all right, for example make sure the cover is still properly in place and free of rips and tears.
Keep the pool area clean just in case someone manages to get past the fence. Keep the area free of clutter and dangerous objects. You don't want someone slipping and falling into the pool in the middle of the winter, this can be deadly.
Make sure that your pool fence is locked at all times. Simply having a fence that is closed might not be enough, especially if you have young children. Keep it locked up tight and chances are you won't have any problems.
Install alarms on any doors that lead to your outdoor pool. Kids can be sneaky, and if no alarms are installed they could be outside playing around the pool without you even realizing it. By installing security alarms on these doors, you will immediately know when someone goes near the pool, and you will lessen worry and gain an added sense of peace of mind by installing these alarms.
By following these simple winter pool safety tips, your family, pets, and house guests will all remain safe and enjoy this holiday season. Sit back, relax, and enjoy the Christmas lights around town and have a nice, seasonal cup of eggnog.
Published By:
Malibu Pool Service and Repair – Kevin Swafford
2338 W. Lindner Avenue, #28
Mesa, Arizona 85202
Office: (602) 748-0544
Email: [email protected]