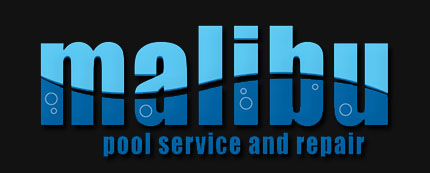 How To Clean And Care For Your Pool
During the Summer in Chandler Arizona the temperature is over 100!!!! Having a swimming pool can be fun and relaxing, but if you don't maintain it right that backyard paradise can turn into a nightmare and cost you hundreds to fix the swimming pool. Here are just a few helpful tips.
Testing the Pool is very important, Use a test kit to check the chemical balance in the pool. The test kit will allow you to check the chlorine, pH and alkalinity of the water. If the pH is low, you will add pH Plus or Acid, and if it is high, you will add soda ash or pH Minus. If the chlorine level is low, you must shock the pool. Shocking the pool may be needed weekly while testing the water should be done a few times a week. You will need to add algaecide if the pool is showing signs of algae.
If you are experiencing algae issue make sure you check your Phosphate levels. Phosphates can increase the likelihood growth of algae in swimming pool water and can enter the water from such sources as: decaying plant matter, fertilizers, ground water runoff, bird droppings, dust, dog hair and sweat. Phosphate is a vital plant nutrient and the presence in swimming pool water, even at low concentrations, can cause accelerated algae growth in poorly maintained pools. Chandler Pools, that are properly maintained, usually do not have unexpected difficulty controlling algae, even in the presence of phosphates. Higher levels of phosphates can make algae control more difficult and increase the amount of sanitizer required to maintain satisfactory control of algae. It is possible to remove modest levels of phosphates, by treating the pool water with a phosphate removers. The best way to test for this levels s to take a water sample to your local pool store or call an local pool company.
Keeping the pool free of debris is the easy way of making your pool algae free. Use the pool net to scoop out as much of the top floating debris as you can.
An automatic pool vacuum like a Hayward or barracuda is a great way to keep the pool floor clean, but sometimes that is just not good enough. If that is the case you will need to vacuum your pool by hand.Turn on the pool pump to vacuum the pool. Attach the vacuum hose to the skimmer. Use the brush pole for the vacuum head. Move the vacuum slowly along the bottom of the pool to suck up the debris. You should only have one suction valve open for this procedure. When your done remove the hose from the skimmer and clean out the pump basket. Check the filter pressure and backwash the filter if needed. Some pools have an cartridge filters if the filter pressure is high or you have low suction you will need to clean your filters.
Guest Blog Published by:
Arizona Pool Service – Nick Masse
20207 E. Poco Calle
Queen Creek, Arizona 85142
Phone: 480-228-5743