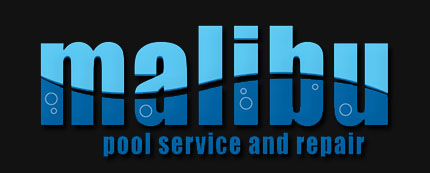 Guide To Diagnosing Your Pool Repairs
Even if summer isn't officially here according to the calendar, in Chandler Arizona, you have probably been enjoying your swimming pool for some time. That makes a swimming pool an investment that pays off most of the year in a climate like we have in Chandler, as opposed to those living in a cooler climate, where they can only use their pool a few months out of the year.
Yes, the heat is already here, so it's disappointing to go out for a dip only to find a problem with your pool. If that happens to you, here are a few suggestions to help get you back into your pool as soon as possible.
Cloudy or Discolored Water
The most common problem pool owners run into are cloudy or discolored water. This can be caused by algae, minerals, or improper pH levels. You can obtain water testing supplies and corrective chemicals from your local pool service. You will need these to maintain your Chandler AZ pool, but when you encounter a problem you can save yourself from headaches by simply having water samples tested by your pool service.
Dirty Pool Water
Another common problem is dirty pool water. Perhaps you need to run your filter more. It is often suggested that you begin by running the filter 8-10 hours per day, but if you have more people or activity than usual you may need to run it more. It if that doesn't solve the problem, take a look at your filter to see if it is clogged with debris. If so, that means it is doing its job of removing dirt and debris from your pool. The debris needs to be cleaned out, and at least once per year it should be chemically cleaned. You may want a pool service professional to take care of this for you. To prevent this problem, keep your swimming pool free from debris that could clog the pump and backwash the filter frequently.
Problems With Your Pool Pump
What if you don't hear your pool pump running at all? Don't panic; first check the power supply and breakers. Often it is as simple as that. If you find that you are getting power, listen to see if the pump is making any sound at all. If the motor is making a humming sound the problem may the capacitor. The capacitor works much like a car battery to start the motor. A qualified Chandler pool repair service can easily replace a bad capacitor.
If your motor runs but shuts itself off for no apparent reason, it may be over-heating. Pool pumps are equipped with a safety feature that will automatically shut the pump off when it gets too hot. If you believe overheating is the cause, try running your pump at night when it is cooler. In Chandler Arizona, the heat from the sun can be the cause of overheating. If you believe this is the case you can purchase a cover for your motor. Another cause of overheating is blocked vents located on the underside of your motor. You can check if these vents are blocked with dirt or leaves. Lastly, overheating can also be caused by motor fan failure which is usually repaired by a pool repair technician.
Broken Tiles, Cracked Surfaces, and Torn Liners
Broken tiles, cracked surfaces, and torn liners are also frequent problems with pools. These generally need professional repair. Vinyl liners are normally used in vermiculite bottom pools, or other in ground swimming pools. When these liners develop small holes they can sometimes be patched, but anything more extensive will require a new liner. Concrete swimming pools are often covered with a layer of pool plaster to make them water tight. If this surface is cracked or flaking it needs to be patched or resurfaced by a professional. If it is cracked you will also want a professional opinion as to whether the crack is structural, in which case the repair is a more significant undertaking. But with proper maintenance your pool can have a long life, and you and your family can enjoy that pool for many years to come.
Published By:
Malibu Pool Service and Repair – Kevin Swafford
2338 W. Lindner Avenue, #28
Mesa, Arizona 85202
Office: (602) 748-0544
Email: [email protected]